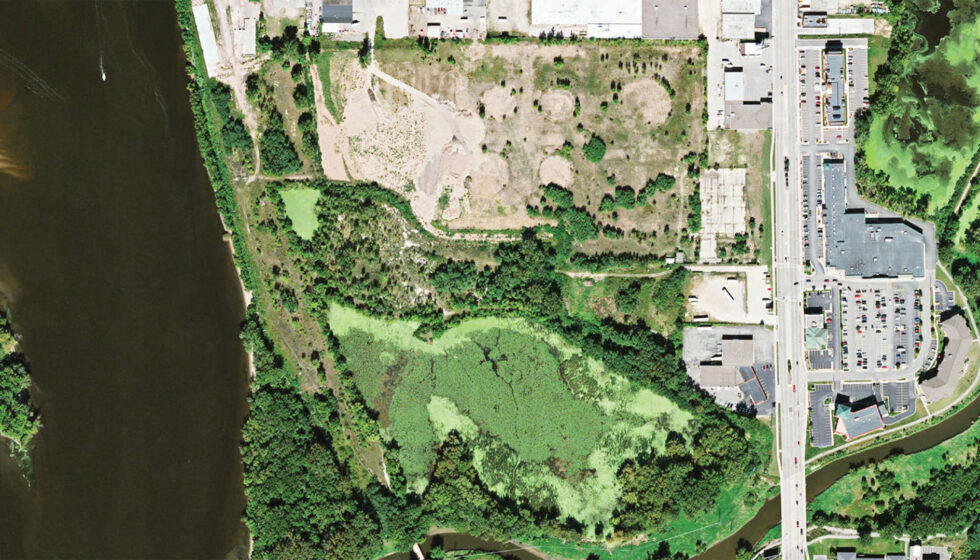 City of La Crosse Redevelopment Authority approves proposal for work to begin on River Point District
LA CROSSE, Wis., May 21, 2020 – The City of La Crosse Redevelopment Authority (RDA) has approved a proposal by engineering firm Short Elliott Hendrickson (SEH) for work to begin on the River Point District neighborhood. Work will be done on the mixed-use waterfront neighborhood in a phased approach with phase 1 including the placement of fill on the site to raise it well above the floodplain elevation. Site preparation planning is expected to begin in June and site grading and filling to begin in July and will be ongoing.
During phase 1, SEH will prepare plans for grading and erosion control for placement of fill, as well as a stormwater management plan. Future phases will construct sanitary sewer, watermain, storm sewer and roadway improvements upon the site.
"Under this contract, River Point District will be shovel-ready for development in 2021," said Jason Gillman, AICP, Director of Planning and Development for the City of La Crosse. "We are excited to begin work on River Point District and look forward to the opportunities the emerging neighborhood will bring to La Crosse."
River Point District is located just north of historic downtown La Crosse at the water's edge at the confluence of the Mississippi, Black and La Crosse Rivers. The River Point District site reclaims 65+ acres of underutilized land along Copeland Avenue/U.S. Route 53 in central
La Crosse.
About River Point District
River Point District is a visionary, mixed-use waterfront neighborhood where abundant natural surroundings create opportunities for unique community amenities and inspiring development. Located in central La Crosse at the point where the Mississippi, Black and La Crosse Rivers meet, River Point District will establish a dynamic, inclusive neighborhood at the center point of the city's urban districts and seamlessly connect the community to the rivers and downtown. The neighborhood will eventually provide 800+ residential units and dedicated locations for offices, shops and restaurants.
The city of La Crosse has been working toward creating River Point District since 1995, when it began buying parcels of land for development within the larger overall project site. The RDA has since acquired and remediated the three primary former industrial properties within the project area. Additionally, the city continues efforts to fill and raise much of the site a minimum of two feet above the 100-year flood plain elevation. Throughout its development, the River Point District neighborhood project has been positively impacted by grants from the Wisconsin Department of Natural Resources and Department of Transportation to support ongoing sustainable, community-minded planning and growth.