Economic benefits for La Crosse and beyond
The River Point District neighborhood will significantly boost the economic activity within and overall financial health of the city of La Crosse and its surrounding region.
In addition to bringing hundreds of new residents into the city to strengthen the local economy, this inviting, sustainable neighborhood will offer dedicated space for income-generating endeavors:
Large- and small-format retail stores
Industrial/manufacturing businesses
Professional service providers
Offices of all types and sizes
Economic impact far beyond neighborhood borders
The River Point District neighborhood will encourage residents and visitors to invest in on-site shops, restaurants and pubs, professional services and outdoor recreation opportunities. The neighborhood will also benefit the larger local and regional economies, with proximity to existing established downtown shops, restaurants and taverns; an outdoor farmers market; major seasonal festivals; museums; water recreation; public recreation trails and more.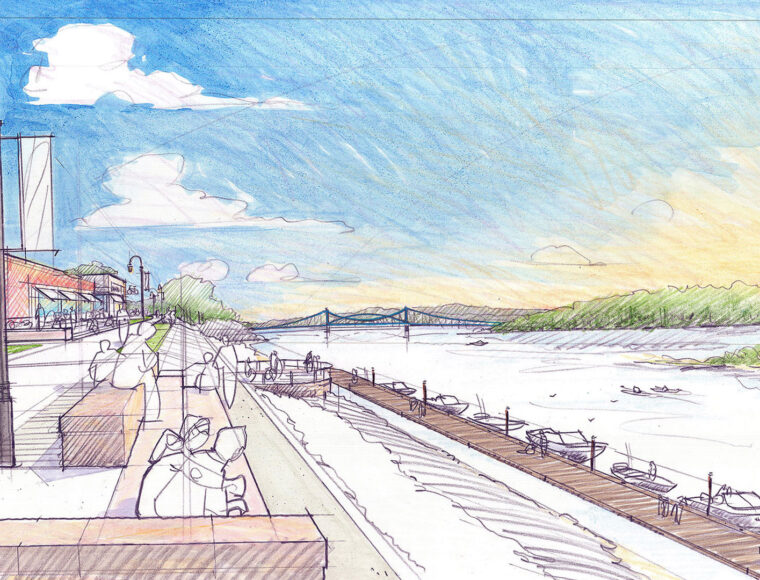 Featured
December 19, 2019
Waterfront neighborhood development project on track with master plan and new brand
The River Point District neighborhood (formerly known as Riverside North), located just north of historic downtown La Crosse, continues its development into a sustainable, mixed-use waterfront neighborhood.