Reach out for details on River Point District
We're happy to answer your questions about this exciting new neighborhood and provide you with details on how you can participate in River Point District. Feel free to contact any of the project leaders listed here or complete the form below.
Yes! I want to learn more about River Point District!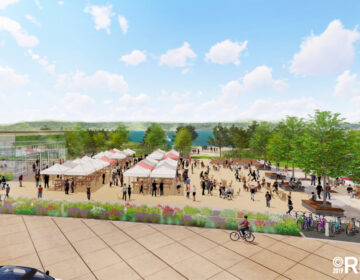 Featured
June 8, 2021
Officials gather to mark beginning of River Point District site prep
The first load of fill delivered to the site of River Point District June 8, is a tangible sign that the visionary mixed-use riverfront development, in the planning for more than 25 years, is becoming a reality.