River Point District—the perfect place to ENJOY
The good life… always within walking distance
At River Point District, residents and visitors can enjoy:
Walking and biking trails
Festival grounds
Historic downtown La Crosse
Riverside Park
Wildlife habitat
Restaurants, coffee shops and pubs
Retail shops of all kinds
Live music and theater
Event spaces
So much more!
Enjoy your best, most fulfilling life at River Point District!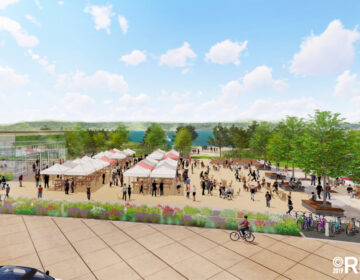 Featured
June 8, 2021
Officials gather to mark beginning of River Point District site prep
The first load of fill delivered to the site of River Point District June 8, is a tangible sign that the visionary mixed-use riverfront development, in the planning for more than 25 years, is becoming a reality.