River Point District—the perfect place to ENJOY
The good life… always within walking distance
At River Point District, residents and visitors can enjoy:
Walking and biking trails
Festival grounds
Historic downtown La Crosse
Riverside Park
Wildlife habitat
Restaurants, coffee shops and pubs
Retail shops of all kinds
Live music and theater
Event spaces
So much more!
Enjoy your best, most fulfilling life at River Point District!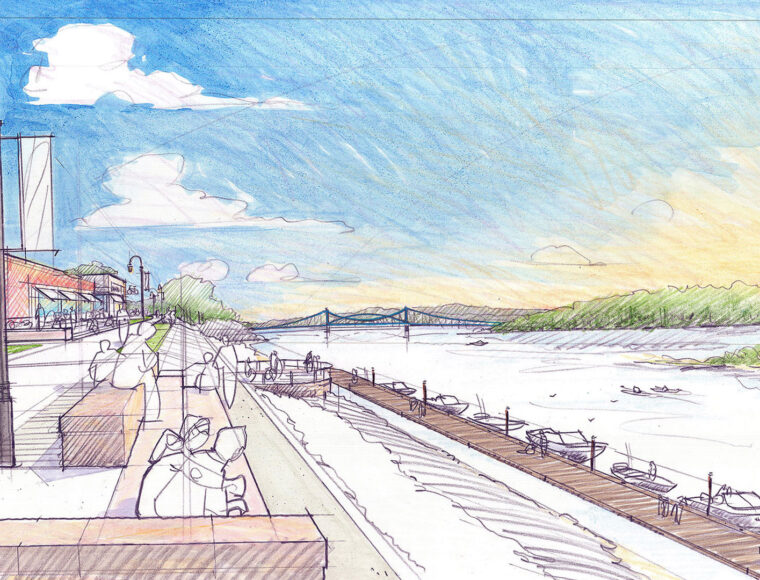 Featured
December 19, 2019
Waterfront neighborhood development project on track with master plan and new brand
The River Point District neighborhood (formerly known as Riverside North), located just north of historic downtown La Crosse, continues its development into a sustainable, mixed-use waterfront neighborhood.