A sustainable, riverside neighborhood like no other
River Point District reclaims underutilized land along Copeland Avenue/U.S. Route 53 in the heart of La Crosse, Wisconsin. The neighborhood is easily accessible (and just minutes away) from Interstate 90.
A remarkable river setting
The River Point District neighborhood is located on the water's edge at the confluence of the Mississippi, Black and La Crosse Rivers at River Mile 700, and just north of La Crosse's historic downtown. This stunning setting invites residents and visitors to enhance their lives through natural beauty and a variety of fulfilling experiences.
This central location within the city of La Crosse also helps expand the city's urban grid by effectively connecting the city's well-established north and south sides. The River Point District neighborhood also helps strengthen connections between La Crosse's many existing neighborhoods/districts, as well as its riverfront and extensive park and trail system.
Designed for sustainability
The River Point District neighborhood incorporates principles of sustainable urban design and illustrates community resiliency through land reclamation and revitalization.
Site design and engineering respect and conserve the area's natural resources and ecological balance
Strategic increases in elevation raise portions of the site a minimum of two feet over the 100-year flood plain level to address stormwater management and flooding concerns
Dense neighborhood design and proximity to a walkable downtown, recreational trails and countless community resources encourage walking and biking to help reduce carbon emissions
Dedicated green spaces and gardens support optimal individual and community health through increased outdoor time and environmental excellence
Reclaimed land, revolutionary impact
The overall site plan illustrates the amenities and opportunities River Point District offers every resident and visitor.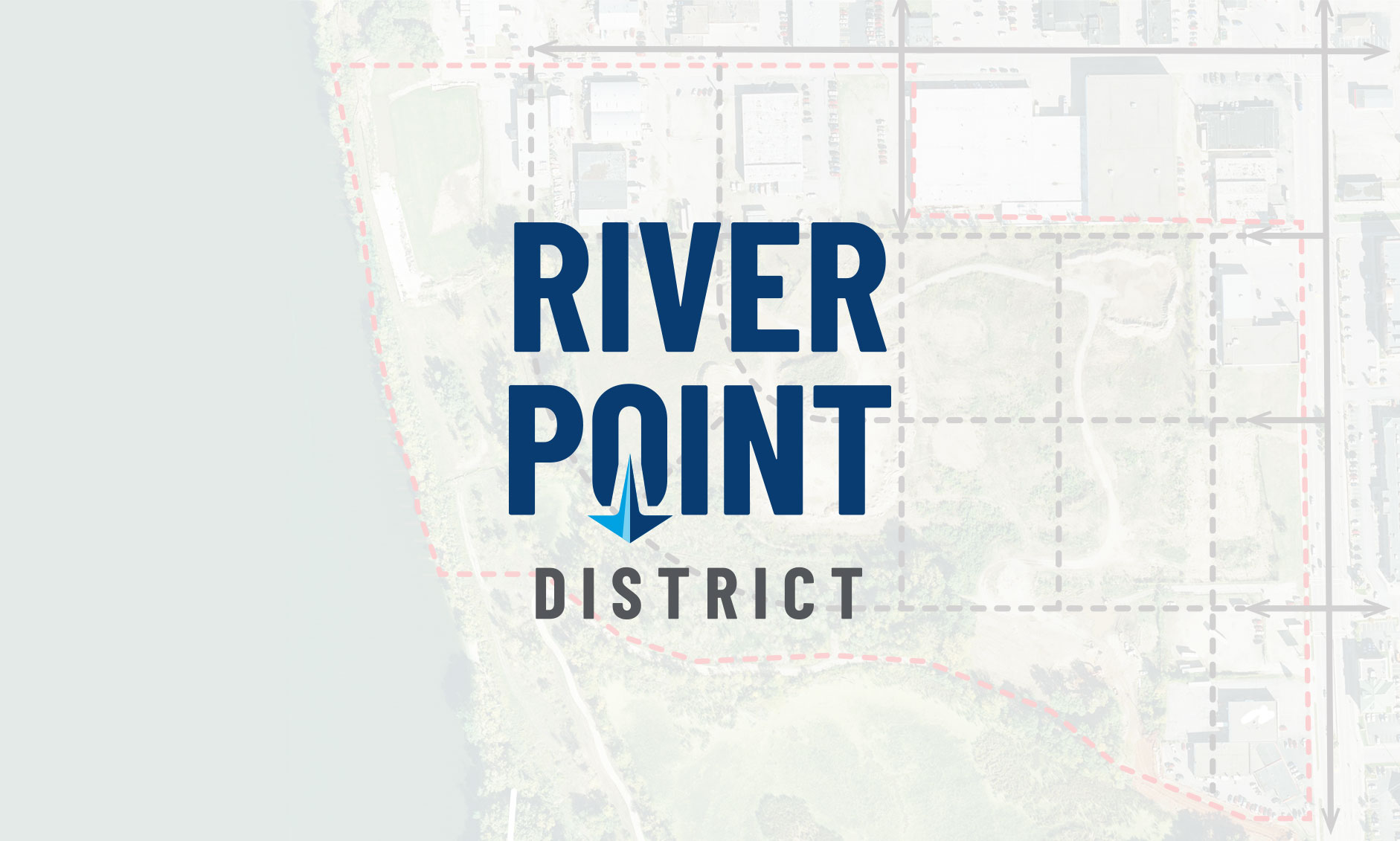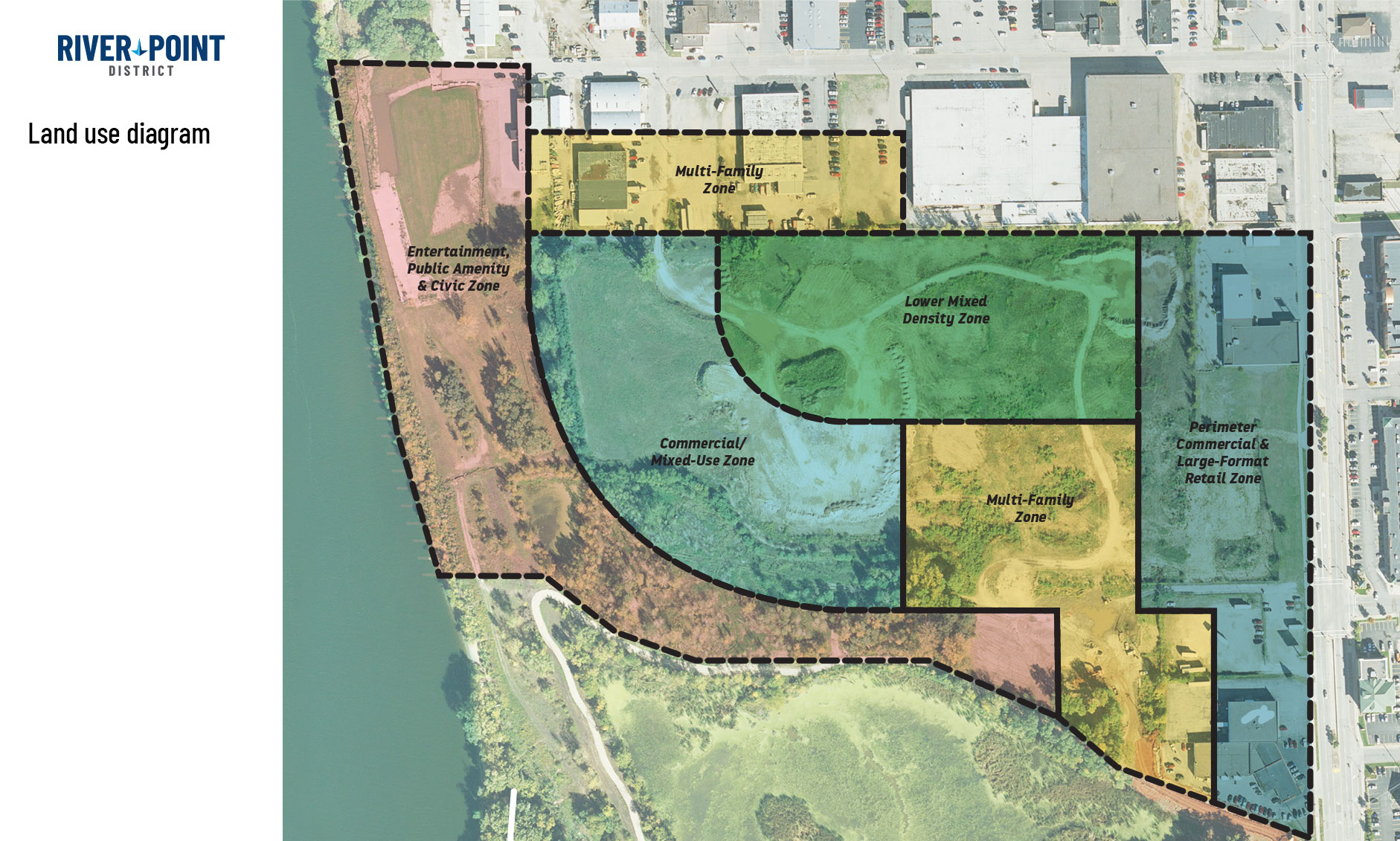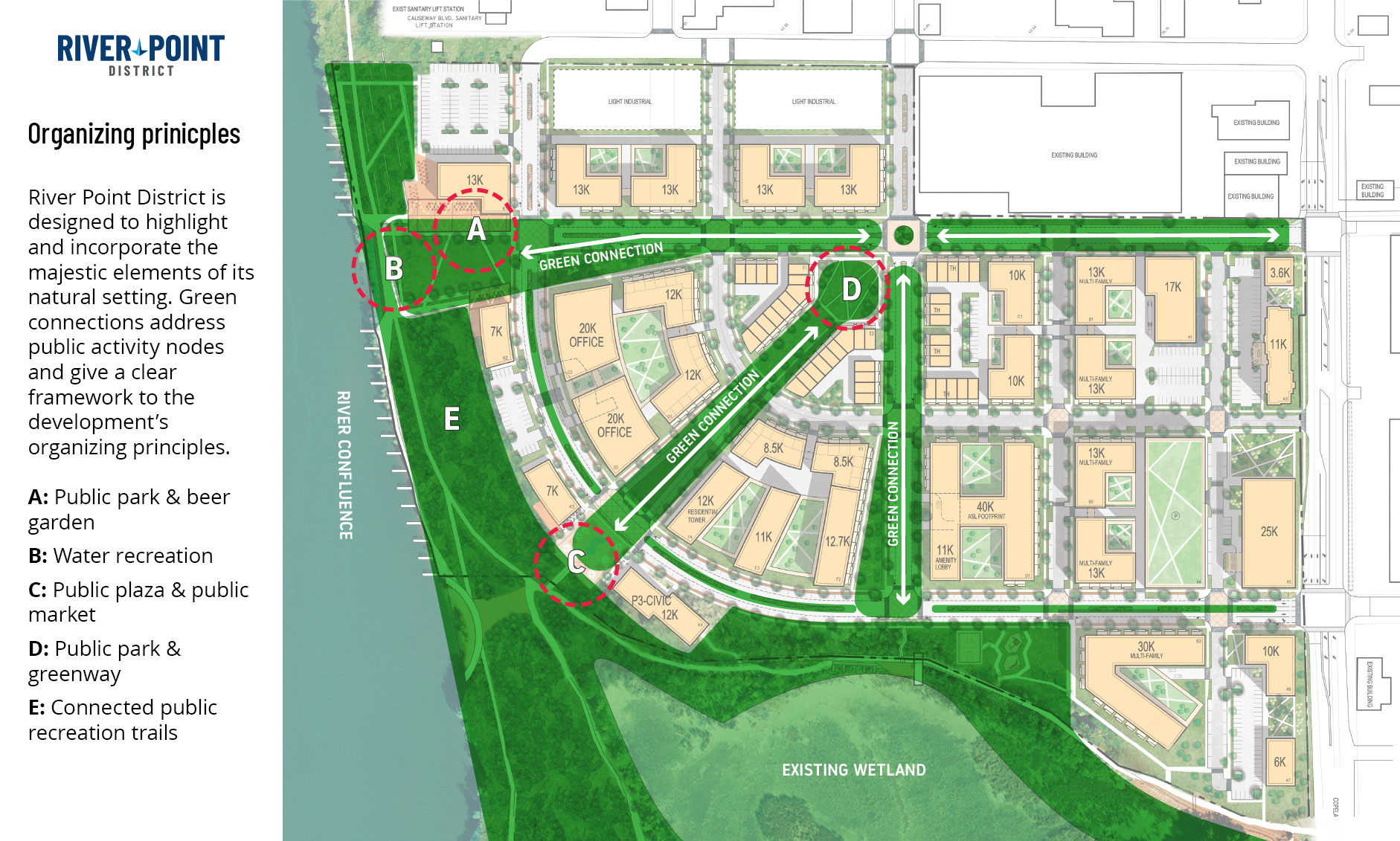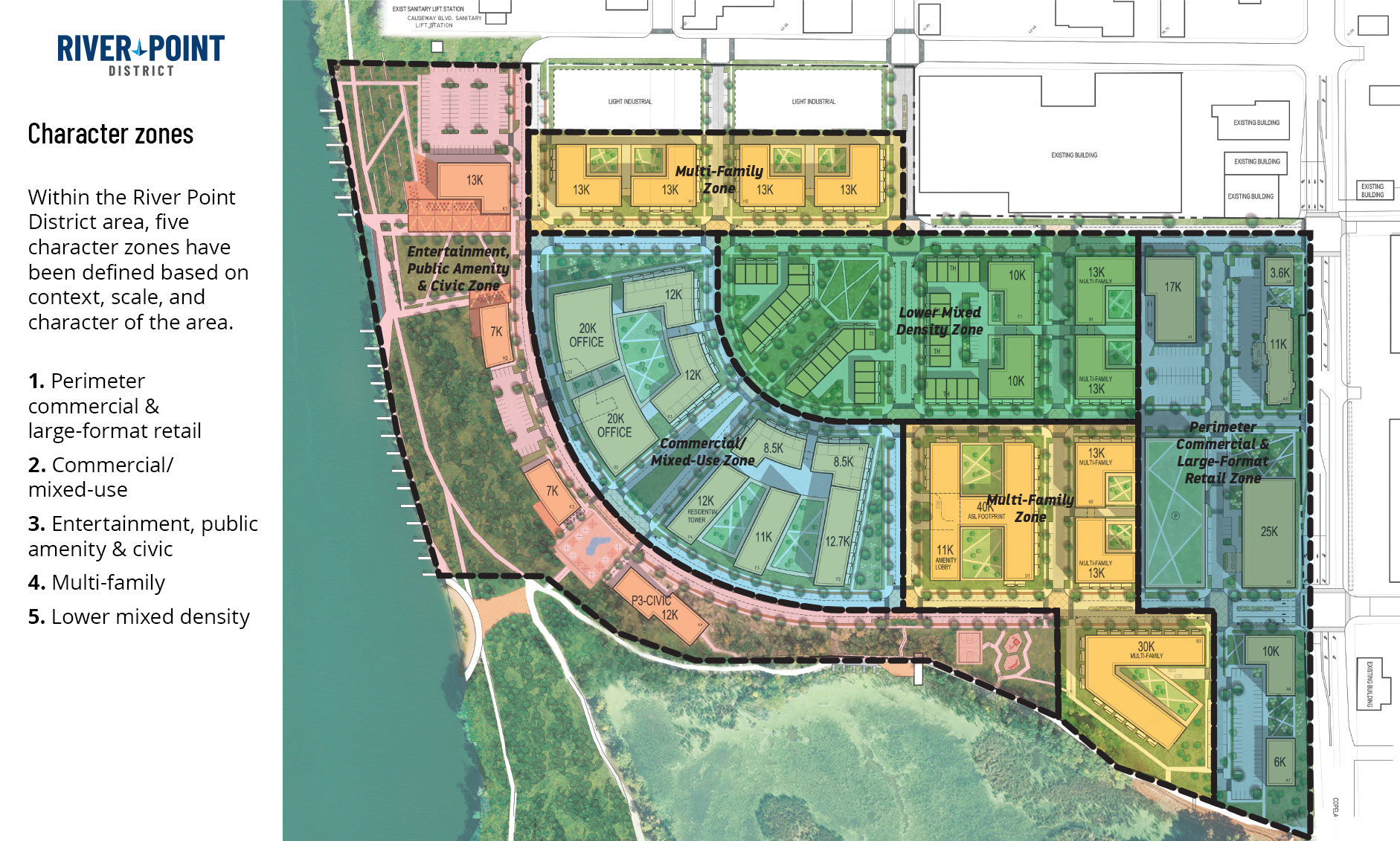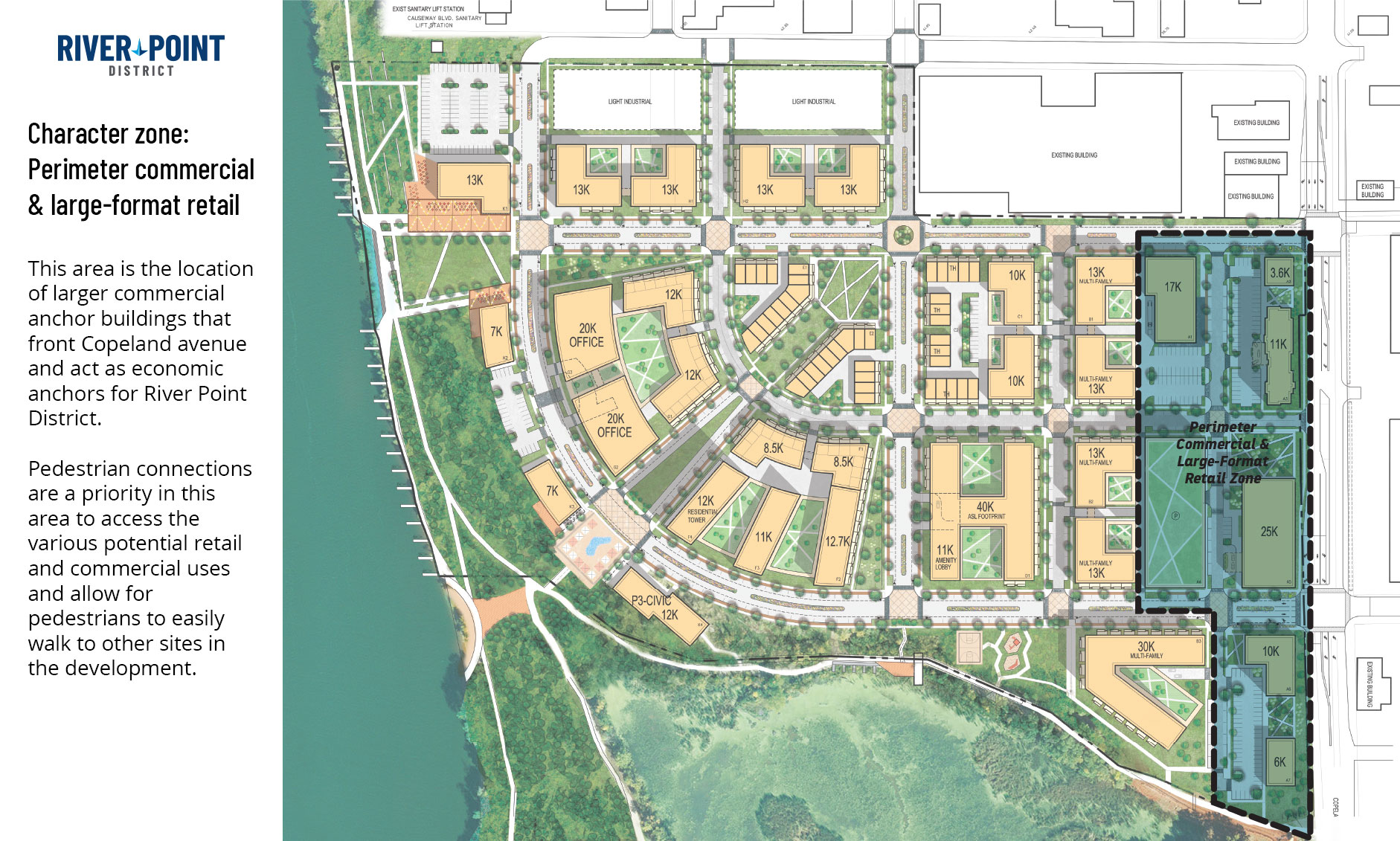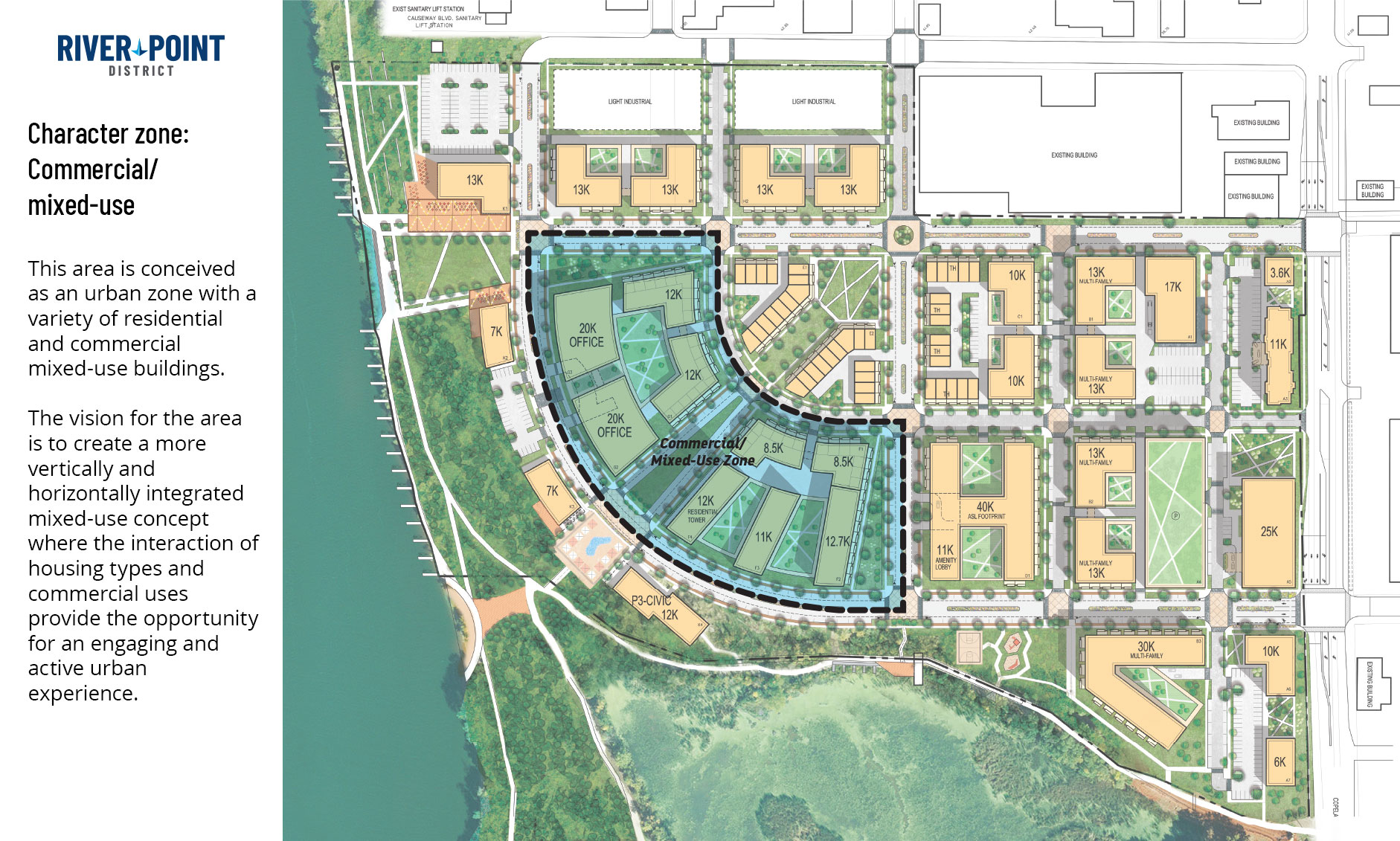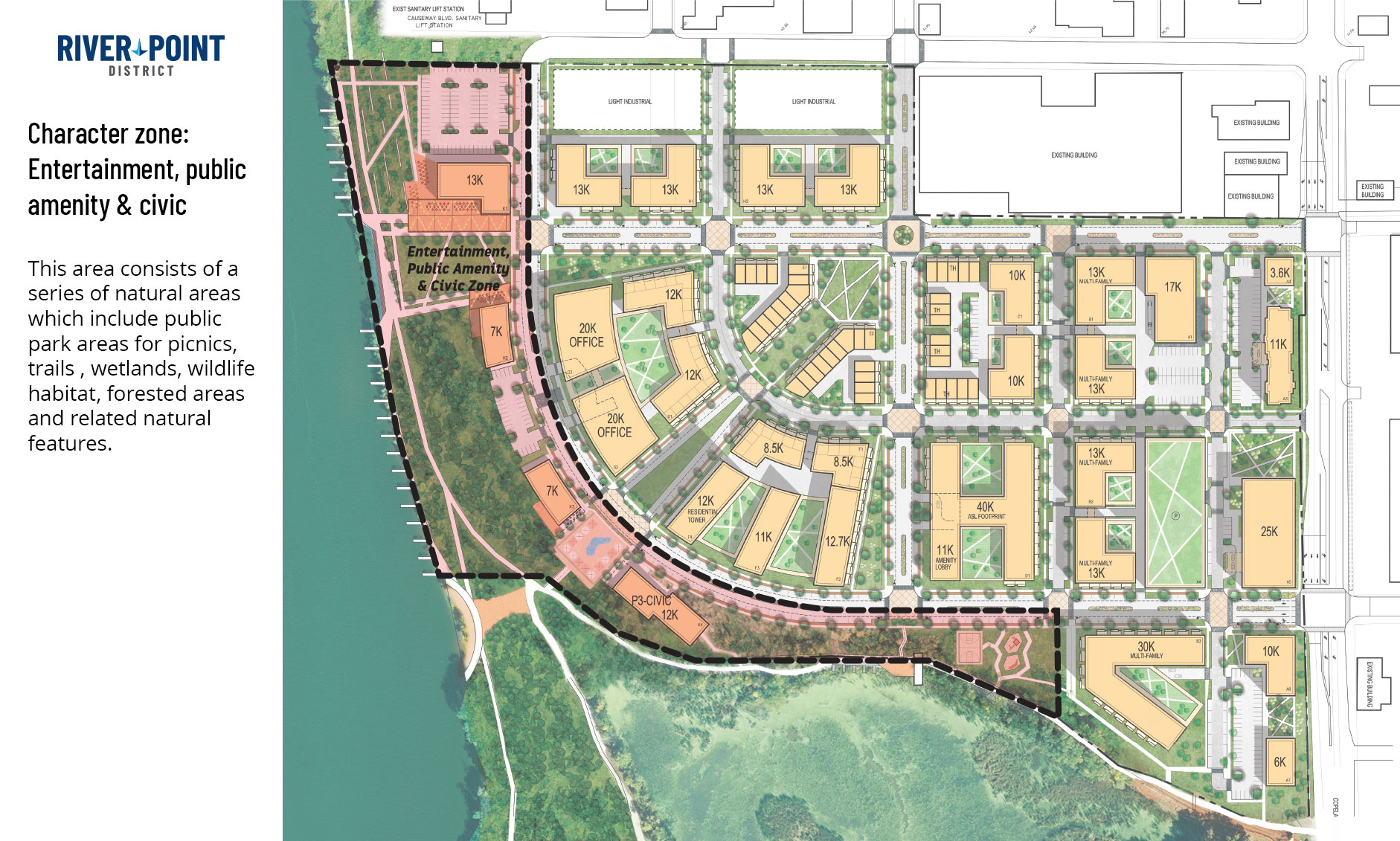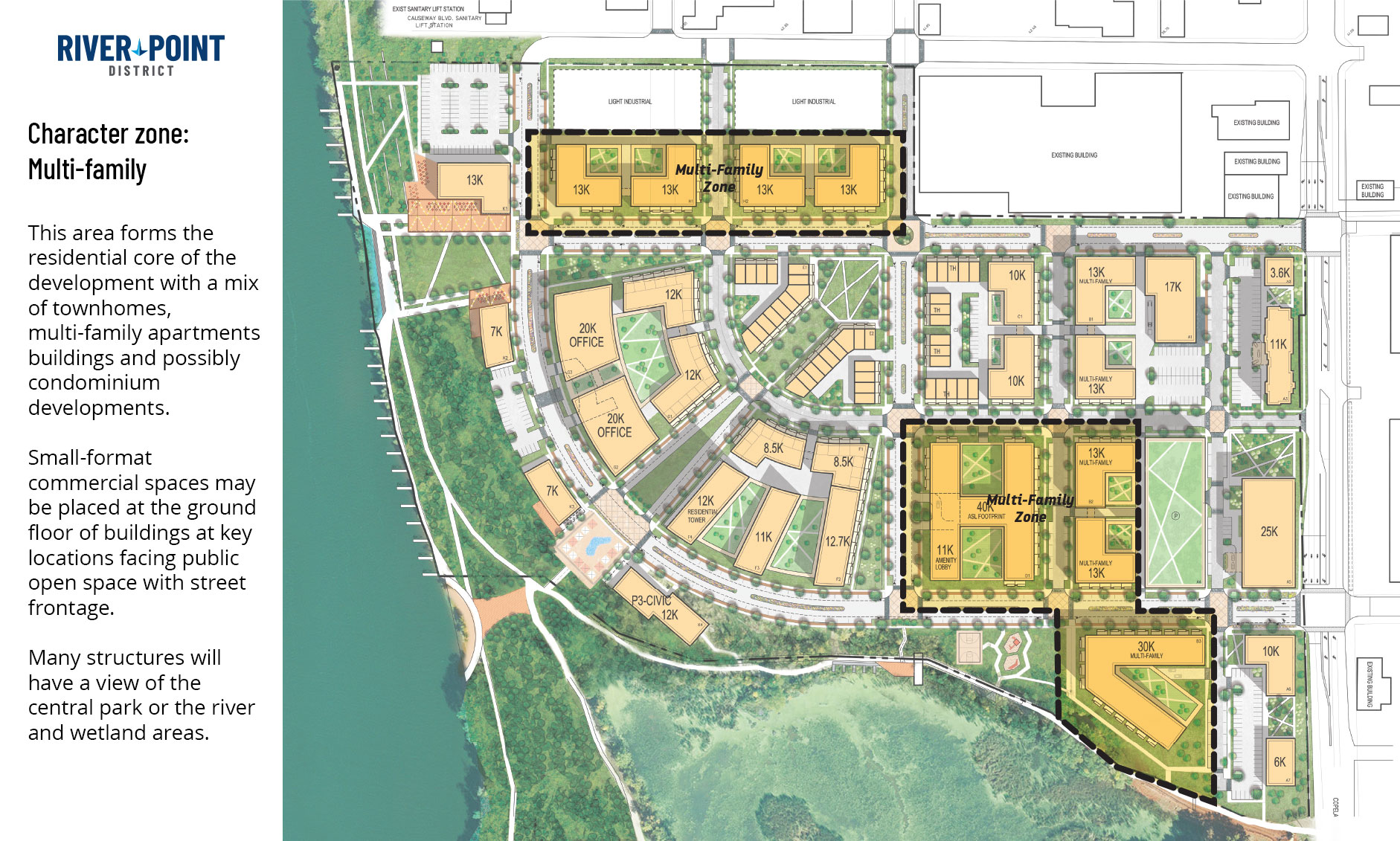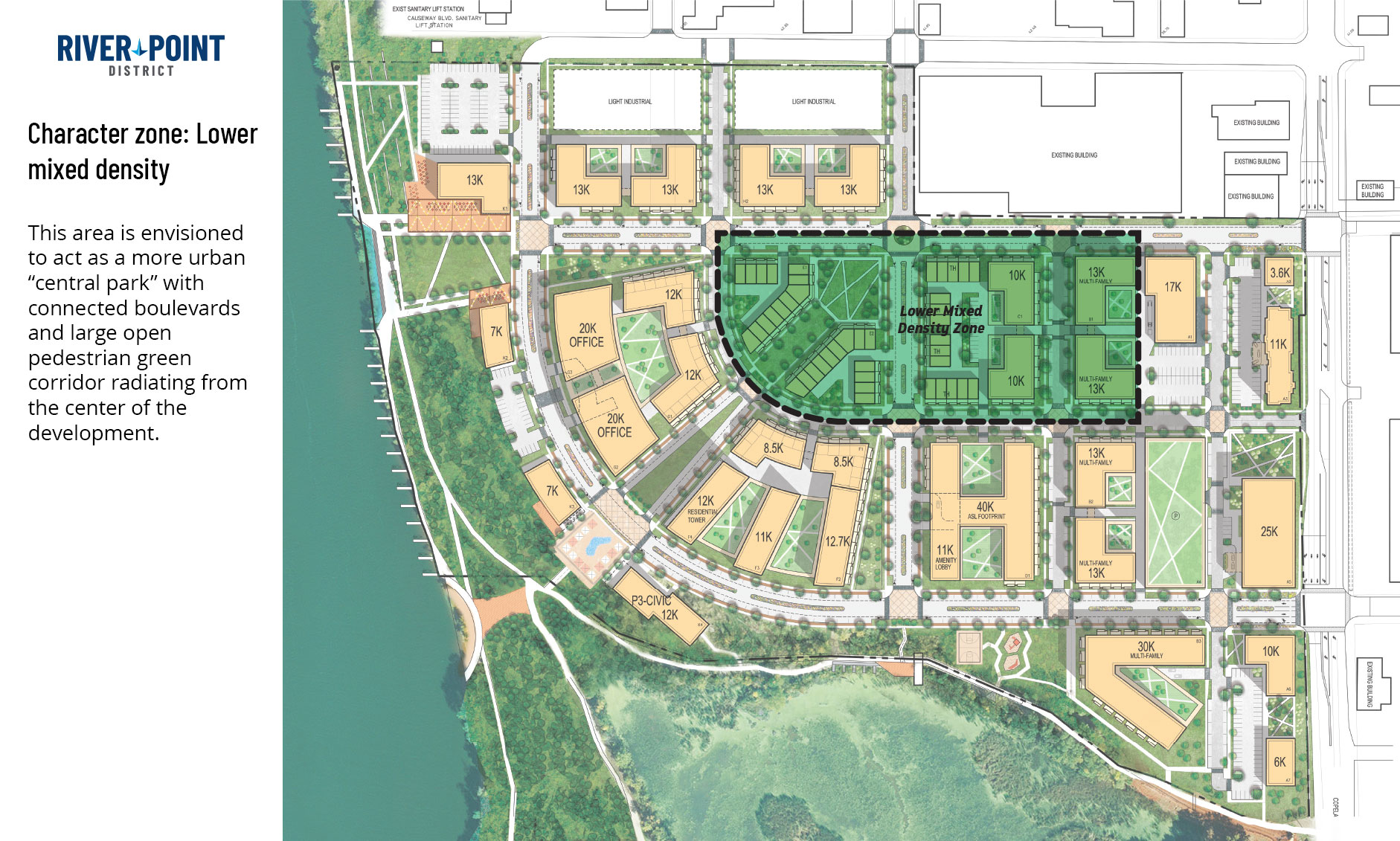 Featured
September 11, 2023
Take a Look!
Watch new video of the prepping process at River Point District.  September 2023