Driftless Apartments and Townhomes approved by Common Council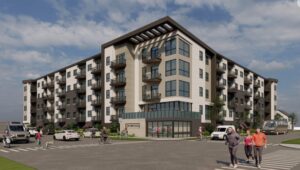 The Driftless Apartments and Townhomes, by MSP Real Estate, Inc., received unanimous support from the La Crosse Common Council in March.
Construction for the project is anticipated to begin in July now that the development agreement has been approved. Leasing for the units is scheduled to begin in February 2024 with full completion of the project anticipated for June 2025.
The apartment complex will include 100 units of independent senior housing and 20 three-bedroom townhome style family units.
All 120 units will be affordable for residents at or below 80% of the county median income, with 24 units set-aside as supportive service units for residents at 30% of the county median income.