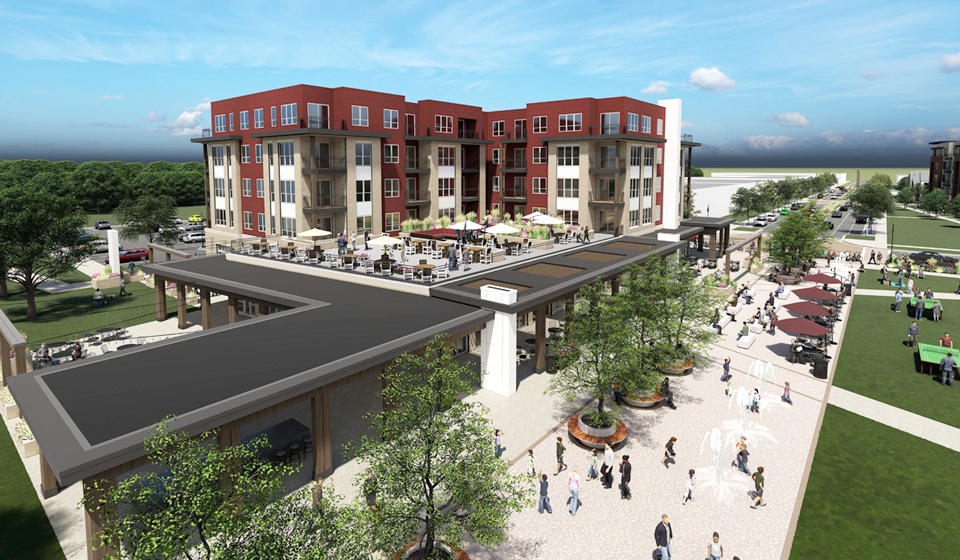 Red Earth, LLC, shares plan for three-phase, varied-dwelling project for River Point District
Red Earth, LLC, of Tomah, Wisconsin, presented their proposal for planned mixed-use, multi-family and townhome developments in the emerging River Point District neighborhood. Red Earth is proposing a three-phase project resulting in three different types of dwellings in locations throughout the neighborhood.
Phase one includes the construction of a 50-unit, five-story mixed-use property in the northwest corner of the site. Phase two will result in a 106-unit, five-story multi-family unit located near the center of the neighborhood. And phase three features the construction of 18 two-story townhomes at the neighborhood center.